Flipkick helps Mercatus keep its cool
with loT solution
"We needed a tool that enabled us to collect and manage equipment usage information to assist in the evolution of products and services. Our goal was to improve customer support by allowing remote analysis and configuration of our devices. Our lot dashboard does just that and was ready in less than one month."
- Rui Miguel Tão, Computer Systems Manager at Mercatus
The Client - Mercatus
Maintaining proper temperatures in the food industry remains a critical part of any restaurant establishment. Mercatus, an elite manufacturer of refrigerated food-service equipment, provides establishments with quality products that protect inventory while maintaining food safety compliance. Monitoring the status of its machines in real-time ensures accurate and reliable data for efficiency and optimal product operation. This translates to better temperature control for users and product maintenance for providers.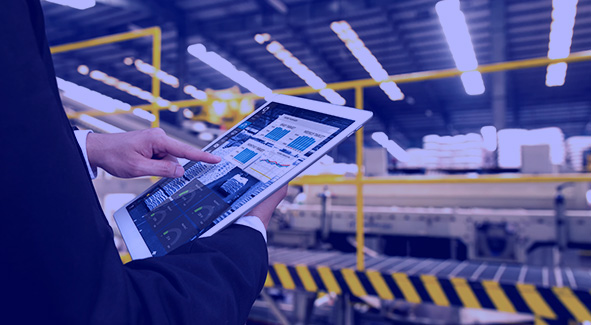 The Challenge
Monitor and diagnose all refrigerating units
Create a centralised dashboard
Act on alerts to ensure optimal performance
Remote maintenance
Mercatus forecasts continued growth over the next five years with an expected 10.000 unit sales globally. This poses a challenge for Mercatus with a deficit in centralized and effective monitoring of its products as it continues to scale. The company's infrastructure required a cloud-based loT communication network that facilitated easy access to monitor and configure all units in operation. As its product distribution continues to span further geographically, automated monitoring and error notification for units has become a critical step in its operation.

The Solution
Flipkick's cloud loT solution unifies and segments access to data for all units worldwide. The solution comes with builtin capacity to monitor and respond to unit conditions, allowing for remote maintenance and ensuring optimal performance."
To solve this problem, Flipkick helped Mercatus create a cloud infrastructure for the reception, treatment, and visualisation of all the information sent by all refrigerator units sold. This solution includes a global rollout with centralised tracking that enables diagnostic and troubleshooting anywhere in the world. Flipkick's solution also included automated notification parameters that collects, monitors, and responds to changes in data. The loT devices deliver seamless communication even when products are temporarilly offline, allowing for the easy access of data and programmability when products reconnect. As a result, machines can be monitored and serviced with reduced human interaction and error, leading to long term savings and efficiency that mitigates critical risk.
Access to information stored in the cloud breaks down into three segments: Mercatus, distributor, and end user-access with advanced encryption to ensure security compliance at all levels. Information collected from the units is optimised for small size, allowing the database to scale to a virtual unlimited number of messages and devices. Users can also segment data into specific time periods, filtering data from hourly up to one year, allowing for a better analysis of data and specific occurrences.

The Benefits
Remote monitoring of all devices globally in one single dashboard
All end costumers have a view on their data
Generates alerts when status needs action to ensure optimal performance
Simplifies support to end costumers
Remote maintence on all devices
Competitive edge to other suppliers
Mercatus realized immediate benefits from Flipkick's solution. The company's centralized monitoring allows the company to scale without incurring substantial costs relating to geographical expansion. Its reduced need for human interaction allows the system to self-diagnose and treat common problems that free humans to service more complex issues. And further, the Flipkick solution helps Mercatus to maintain a competitive edge and market leader position by offering higher quality products and services. With Flipkick, Mercatus is well positioned for greater success.